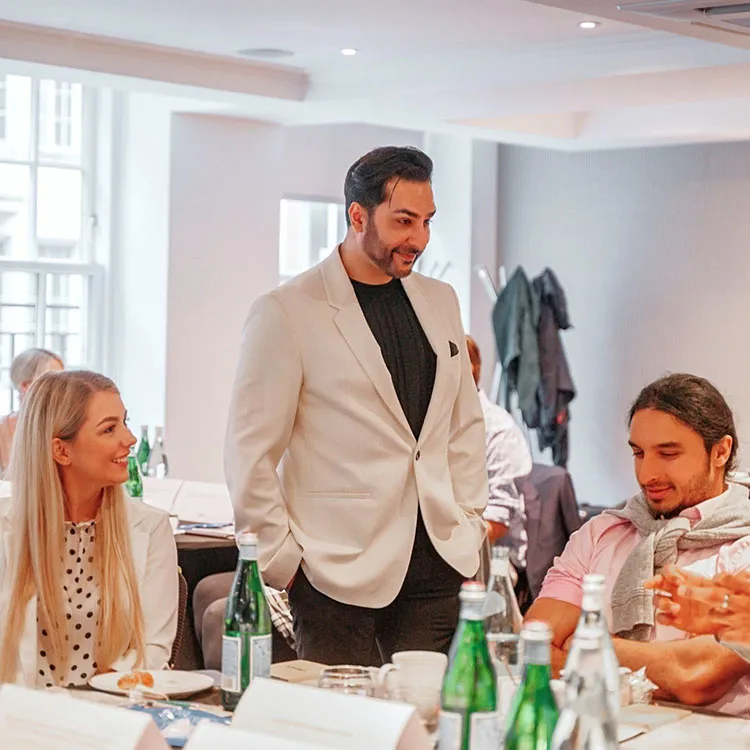 Please introduce yourself.
I am Shaz Memon. Author, marketer, designer and philanthropist. Founder of Digimax Dental, Clinics and Wells on Wheels. Author of Instagram for Dentists and father to a beautiful daughter.
How did you first get into design?
I have older brothers (10 and 11 years older than me) that are designers.
Growing up, I was immersed in graphic design – pre-computer era! I used to see my brothers using Letraset transfers to design.
Later, when my dad bought them a computer, I would sneak on when they were out of the house and try to do what I saw them doing.
One day my brother caught me red-handed, he asked: 'Did you design this?' I said yes… Instead of telling me off, they started encouraging me and involving me in their work.
This was at the age of 10!
Why did you focus on the dental profession?
Before dental, Digimax was an agency for all kinds of businesses. We did some fulfilling work for some incredible brands.
A moment that particularly stood out for me was when I won James Caan's own branding and website project at the peak of his Dragon's Den appearances.
After working for a number of dental clients, I was surprised at how far behind dental marketing was when compared to other industries. I was also quite angry about dentists being sold sub-standard websites and marketing.
Slowly, I started working my way through understanding dentistry and patient needs.
One fine day, I made the decision that I wanted to be at the top of one industry instead of being 'good' in a busy space. I focused all my energy on building out a team that would have one single focus…and I haven't looked back since.