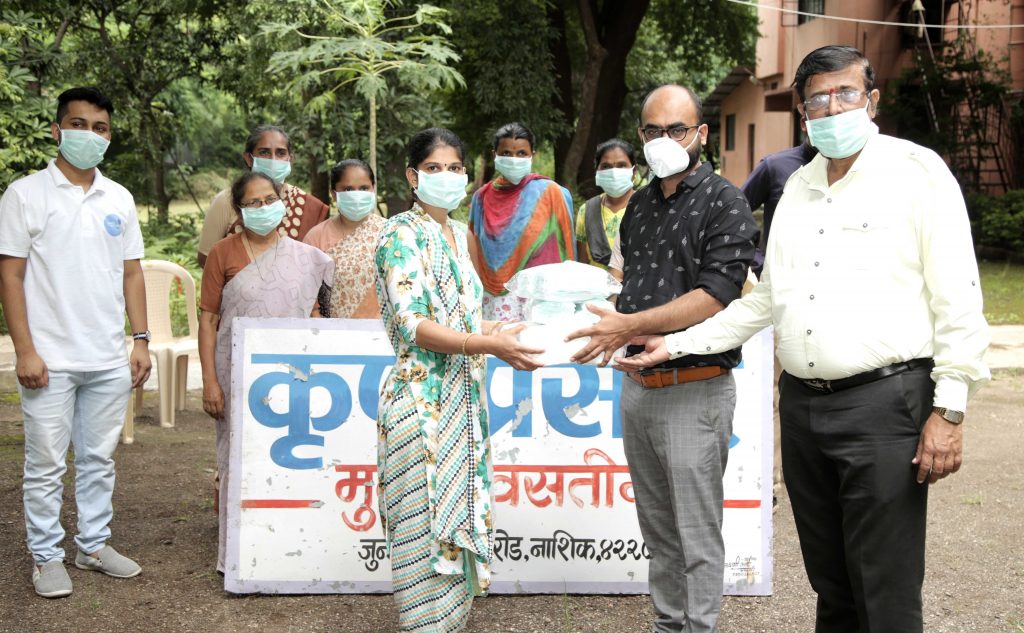 Nashik: Villagers of various rural parts of Nashik district received masks and sanitary pads from a London based NGO Wells on Wheels. Representatives of the NGO contacted the local authorities and extended a helping hand to the villagers.
On request of the NGO, Sanjay Jadhav, Tribal Development Inspector, identified the areas where the villagers required masks and sanitary pads to be distributed.
"I was contacted by the NGO asking if they could help the villagers in any way," said Jadhav. "These small villages have limited accessibility to the facilities of the city. It was a great gesture on part of Wells on Wheels to provide essential items to the villagers," he added.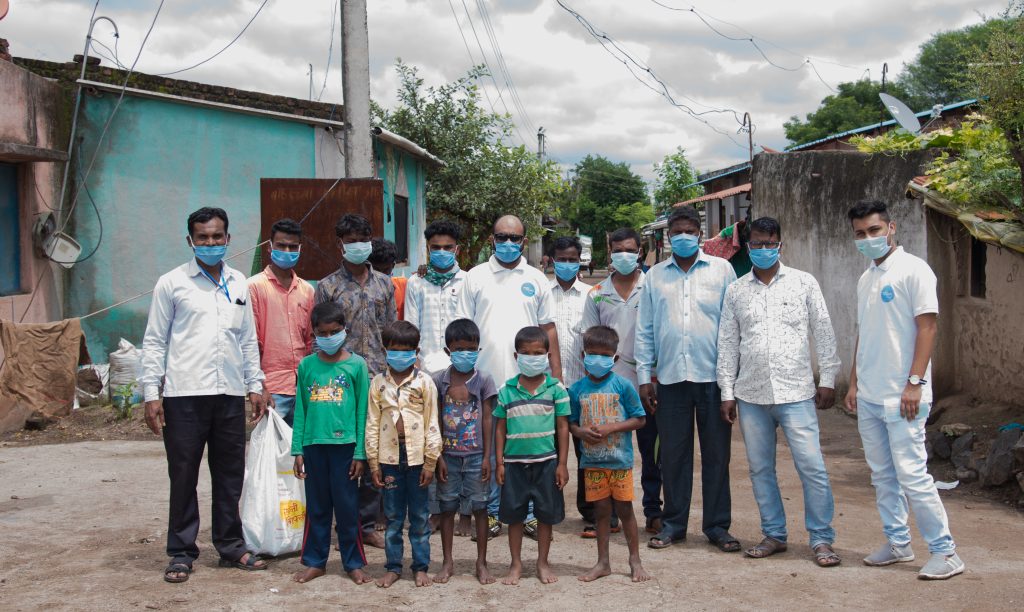 The distribution of 2100 masks and 2100 sanitary pads was done by Thursday in the span of four days. The items were distributed in different parts of the Nashik district. Datyane, Mukhed in Niphad Taluka, Velunje in Triambakeshwar area, and Krupa Prasad Ladies Hostel at Mumbai-Agra road are the beneficiaries.
The founder of the NGO, Shaz Memon, said it was the least he could do for the villagers. "The villagers have to face several everyday challenges due to increasing pandemic cases. During the period of unlock when men have started going out for work, masks are mandatory to guard oneself from Covid-19. Also, women have to suffer as they cannot approach the city shops due to various reasons. So I made arrangements for distribution of both the items," he said.