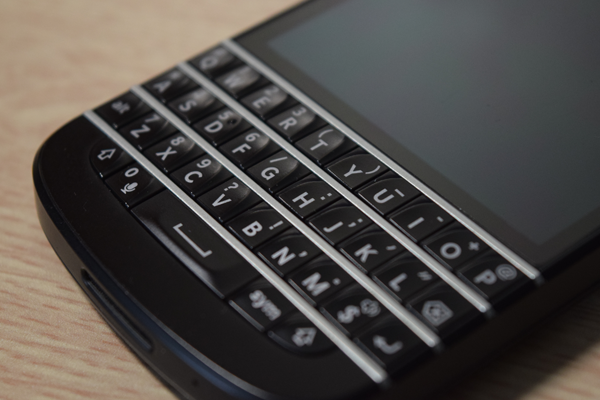 Everyone knows the story of Blackberry. In 2009, Research in Motion (RIM), the company behind the iconic qwerty-keyboard mobile phone handset, scooped the top spot in Fortune magazine's 100 Fastest-growing companies. And by 2016, their official global market share was 0.0%.
Likewise, the Forbes magazine cover from November 12, 2007, has achieved cult status in recent years. Alongside a picture of Nokia's CEO making a call on one of the firm's iconic flip-phones, the headline asks, 'Can anyone catch the cell phone king?' It is a stark reminder of how quickly the world can change.
These are just two examples of hundreds, where organisations and individuals who seem unstoppable one moment are brought to their knees the next. This should be a huge warning sign for everyone running a successful business.
Once you have reached the top, it is all too easy to get carried away with the awards and the magazine covers. As the accolades pour in, you might become arrogant and start believing that the summit of your industry is your rightful place. But you must remain humble and focus on innovating and creating value. Because, once you're at the top, there is only one way you can go: down.
It is often assumed that the top company in a sector is at a huge advantage to their competitors. And in many ways, this is true. They are likely to receive more publicity. They will have a proven track record of reliability. Their customers will have made a habit out of using their products or services. And they will generally have larger finances behind them to help them grow even more.
There are, however, four main disadvantages which come with being number one.
For a start, you have a target on your back. That Forbes magazine cover was a direct challenge to everyone else in the industry to try and take Nokia's crown. As such, the top company's methods are scrutinised like no one else. Competitors will be eager to learn from your best practices and exploit your weakness. Conversely, it is much harder for the number one company to keep a close eye on all of their competitors, particularly when your most dangerous long-term threat may, at this stage, be a complete unknown.
Another challenge is overcoming hubris. If you and your team have made it to the top, it is human nature to begin to believe that you have got the industry sussed. You are more likely to be taken in by your own ideas. The self-doubt you wrestled with on the way up may be replaced by an increased self-confidence. This might cause you to scrutinise your ideas less and push ahead with decisions you wouldn't have taken previously. In short, you start believing your own hype.
Burnout is another factor. You and your team have put in years of hard work and dedication to get to the top, and it perfectly natural to want to take your foot off the pedal. Meanwhile, a hungry competitor is working at full throttle to try and catch up to you.
Perhaps the biggest challenge is innovating from a position of strength. Suppose you have created a unique service or product, such as the Blackberry handset, which has been hugely successful and continues to sell. In that case, you will be understandably reluctant to make significant changes. Your instincts will be to continue doing the things that have brought you success so far. And these instincts may cause you to miss a seismic shift in your industry until it is too late. Ultimately, if you are delighted with every area of your business, you should be very concerned.
In one meeting, RIM's co-CEO Mike Lazaridis is reported to have pointed to a BlackBerry with a keyboard and said, 'I get this. It's clearly differentiated,' before pointing to a touchscreen phone. 'I don't get this.' Lazaridis and fellow directors dug in with this mindset until it was too late. They did eventually release a touchscreen device but, by this point, their competitors had overtaken them and disappeared over the horizon.
Blackberry was undoubtedly affected by hubris and a reluctance to innovate. It is likely that burnout also played a part, as did the fact that they were an obvious target for their competitors. A fascinating blog post from Stephane Nasser reveals how Kodak Blockbuster and other firms met their ends. In each case, you can see all four factors playing a role.
Therefore, if you ever find yourself at the top of your industry, you need to heed these lessons from history. And you need to be aware of the four common pitfalls and make sure to mitigate them.
One way to take on all four at once would be to unleash your whole workforce's potential and give them the freedom to come up with new ideas.
Many of these people will be new to your company. They will be immune from the hubris and burnout that may affect the people who have been there from the beginning. They will be as hungry to make their mark as you were in the early days. They will also be able to look at your business like an outsider, which is exactly what you need if you want to understand what your competitors are thinking. And they may well unlock the innovation that your company needs for its next chapter.
Above all, however, the most critical factor required to stay at the top is mindset. The serial-winner Sir Alex Ferguson once said, 'Winning a trophy does not mean anything to me after it has gone. At the time, it is the most cherished thing. As soon as it's over, it's forgotten. Not forgotten, but it evaporates. Your next step is an important one.' And what is true in sport is also true in business.
Reaching the top is a fantastic achievement. But if you ever get there, you should see it as being just the beginning. Otherwise, you might find it's the end.