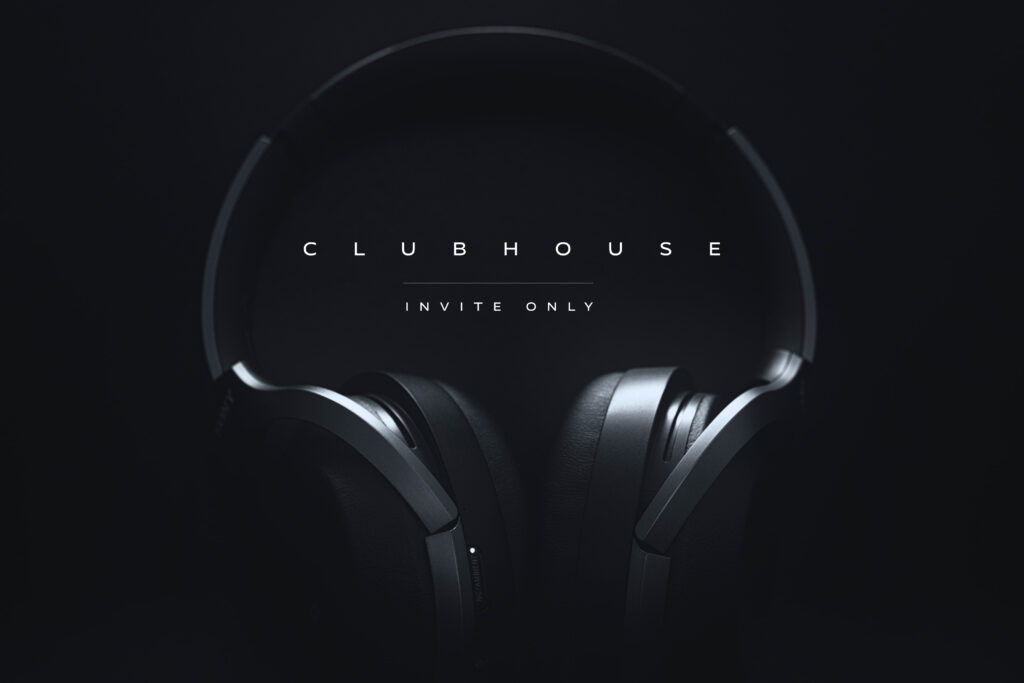 If I were to ask you to name the one thing the world does not need more of at this moment in time, you might very well say 'social media.' But hear me out. There is a new platform in town and I think it might be a genuine force for good.
Clubhouse is a live, immersive audio experience. You follow people and select your interests and you are able to join live conversations about the topics that interest you.
And I believe it is different to conventional social media channels in several important ways.
On Instagram and Facebook, avoiding mindless scrolling is pretty much impossible. While as on your Clubhouse main feed, you will see a list of the conversations that are taking place right now and you can join whatever ones you like. But once you do so, you are engaging your ears. To take in the content, you actually have to listen to what is being said. And it's impossible to listen to two conversations at once.
Each conversation is moderated by the person who set it up, and you are perfectly welcome to set up and moderate your own. The presence of moderators and an active audience means that, unlike other apps, Clubhouse is not somewhere where you can push out endless content that's of little use to anyone. It also means that Clubhouse is not a hospitable habitat for internet trolls.
Once you've joined a conversation, you can put your hand up and, if you stick around long enough, there's a good chance the moderator will call on you to speak. But anyone who isn't contributing constructively is likely to be removed from the room by the moderator and reported by many of the audience members. As a result, every conversation I have attended so far has been polite and well-mannered, even when there have been disagreements.
There is currently no direct message function on Clubhouse, which may seem frustrating for some users, but this does prevent people from targeting you with information you don't want to receive. It also ensures that the app stays focussed on audio, which is its unique selling point.
Another way in which Clubhouse is different is its exclusivity. At present, you can't join without an invitation from an existing member. And each member can only invite two other people. Officially, Clubhouse says this is because the app is still in the process of being Beta tested. But it has had the added benefit of making Clubhouse an exclusive community.
Psychologically, if something is difficult to join, you're more likely to want to join it. You're also more likely to value being on the platform when you finally get your invitation.
This exclusivity, combined with the inability of members to message others directly, means that Clubhouse is already emerging as the go-to social media platform for celebrities. Elon Musk recently held a Clubhouse conversation and the comedian Kevin Hart dropped into a discussion entitled 'Is Kevin Hart funny?'
Other members include MC Hammer, Jared Leto, John Mayer, Swizz Beatz and Ashton Kutcher. https://www.standard.co.uk/insider/clubhouse-app-what-it-is-how-to-join-b899746.html
Crucially, unlike any social media platform I can think of, Clubhouse allows for serendipity. Just like in the outside world, you have to be in the right place at the right time. The other day I found myself in the same room as a billionaire. I was able to ask him a direct question to which I received an answer that blew my mind. But if I hadn't been in that exact room at that exact moment, this would not have been possible.
The conversations on Clubhouse are not recorded. They're not preserved in any way. They exist in the moment and once they're over, they're over. This is what made the interaction with the billionaire so real. It was a million miles away from reading one of his posts or watching a pre-recorded video or even a standard livestream. It was much more akin to being literally in the room, speaking person to person.
As such, the interactions you have on Clubhouse are likely to lodge in your mind for far longer than those you have on any other social media platform.
Clubhouse was founded by Silicon Valley's Paul Davison and Rohan Seth in Spring last year. By May it was valued at $100 million and it's now worth $1 billion. I can see this valuation going much, much higher in the coming years, particularly as it is still being beta tested and is currently only available via iPhone.
Look, I know it's possible that what I'm experiencing right now might be like the early days of Twitter or Facebook, when everything was similarly raw and good natured. Overtime, the company may open its doors to all comers. It may focus its attention on collecting its users' data to sell to advertisers. And it may get bogged down by trolls and other people who just want to inflate their own egos.
But for now at least, I think it's helping spread a lot of positivity, not least in regard to mental health as it enables its members to make real connections with real people in real time. And I'm hopeful it will continue to stand apart from the traditional social media platforms.
On Twitter or Facebook or Instagram, a user can continually push out content. Their own stories, pictures, essays, whatever. They can @ people, they can jump into people's feeds, they can make noise that nobody wants to hear.
But this new platform may well have discovered the secret to solving so many of social media's ills. Because on Clubhouse you can only talk if someone is willing to listen.
Follow me on Clubhouse: https://clubber.one/@shazmemon
Follow me on Instagram: https://www.instagram.com/shaz.memon