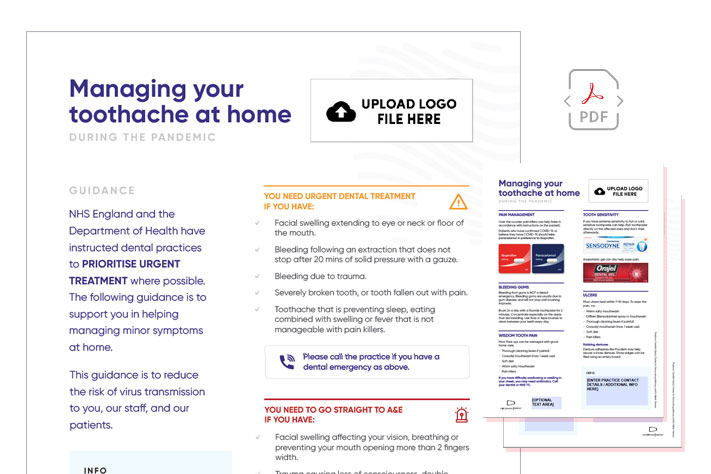 Download an editable PDF that you can email and Whatsapp to patients
Add your own logo and contact details
Following on from the success of the FREE COVID-19 SOCIAL MEDIA POSTS (over 12k downloads) I have created a self-brandable editable PDF for you to share with your patients.
Simply open the PDF on your laptop (not easy on a smartphone) add your logo, contact details and any other text you would like to add in the editable areas. Save the file, and forward on to patients via email and/or Whatsapp.
Note: Once you reach Dropbox, you must click '…' and press the download button. Or Open > Download to edit. The editable features will only appear once you download the file. You will need Adobe Acrobat reader to edit this PDF, if you are on a Mac you are unlikely to have this installed by default. Click here to download Adobe Acrobat.
Thanks to dentists Becky Davies for the source guidance, and Dr Nilesh Parmar for fact checking.
Subscribe below to be receive further free guidance like this and dental marketing advice: